Colored wooden jewelry box with mirror or transparent glass
Looking for a colorful and modern wooden jewelry box for women? Discover our two models with a choice of a large mirror or a transparent glass to display your most beautiful jewels. This box is available in pink, blue or white. The velvet interior will take care of your rings and prevent them from being scratched. You will be able to store 14 rings in the dedicated rolls and the 6 compartments will accommodate your earrings, bracelets or necklaces.
The first drawer has 6 compartments for your bracelets, large earrings or other treasures, while the second drawer is a single large compartment for your watches or larger jewelry. Your collection will be safe and tidy with this beautiful wooden jewelry box for women!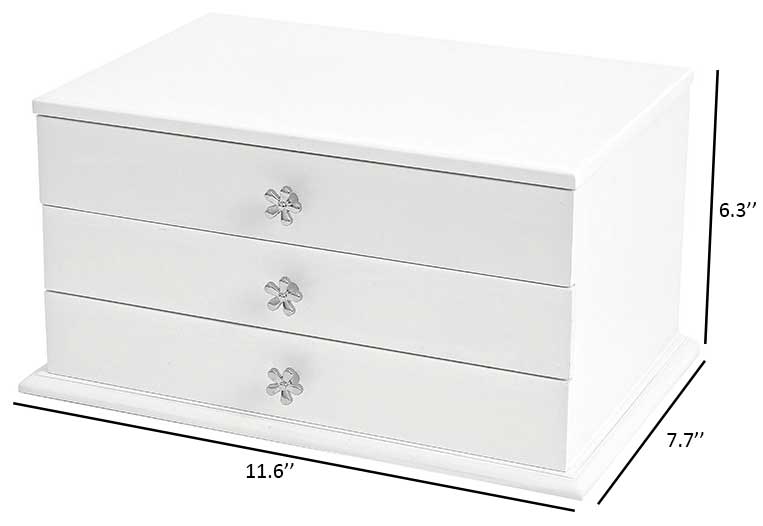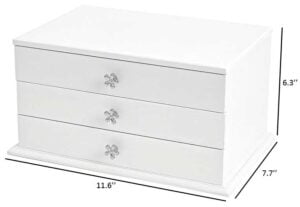 If you are looking for a wooden model, we recommend our vintage wooden jewelry box. Feel free to browse our wooden jewelry box collection, as well as all our jewelry boxes to discover the different models.