Leather jewelry box for women with lock and key
Women's jewelry box with lock has several storage compartments for your rings and earrings and two compartmentalized drawers to help you store all of your most beautiful treasures. Our large women's jewelry box has a beautiful PU leather finish and a pink velvet interior. It has plenty of storage space and is very functional, allowing you to keep your jewelry collection in order. Inside you will find: 2 hooks for your necklaces, 4 small removable panels to store your earrings, 11 boudins for your rings and 4 small compartments that can be removed into 1 large compartment.
This jewelry box also has two drawers with 4 compartments and one drawer with 9 compartments. The whole thing is fully removable which can allow you to have 2 large drawers. Finally, this jewelry box for women is equipped with a small mirror, a carrying handle and a lock that will secure your treasure.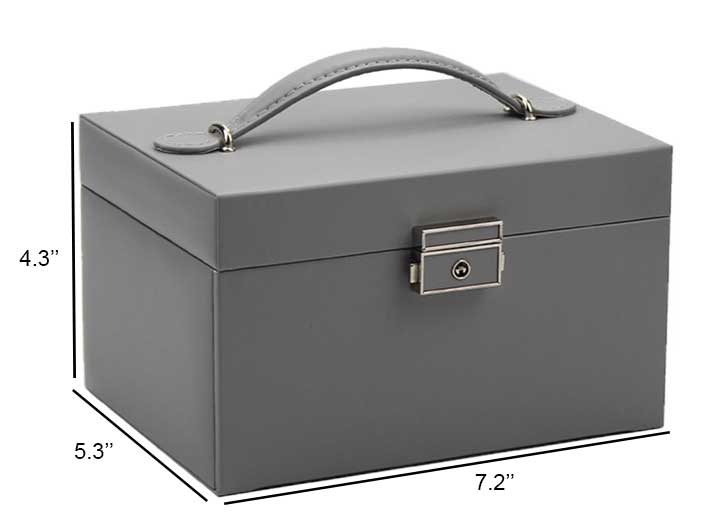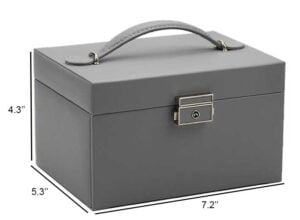 Discover also our women's jewelry box organizer with its drawers and its PU leather finish. Feel free to browse the entire collection dedicated to women's jewelry boxes, as well as all our jewelry boxes to browse the different models.