Chic leather jewelry box for women
Our women's jewelry box organizer features a high quality leather finish and the clear glass top will allow you to choose your jewelry before you open it. It is available in pink, grey or white. This model will help you organize and store your jewelry collection easily. The jewelry box has a soft velvet interior that will prevent your jewelry from getting scratched or tangled.
You will find 7 bowls to store 14 rings, 2 compartments for your necklaces or bracelets and 6 small compartments. The first drawer has 15 compartments for your earrings, rings or small jewelry. The last drawer is a large storage for your watches, sunglasses or cosmetics. The transparent glass of this large women's jewelry box will allow you to choose your jewelry even before opening it. The opening and closing of the box is magnetic to facilitate its use.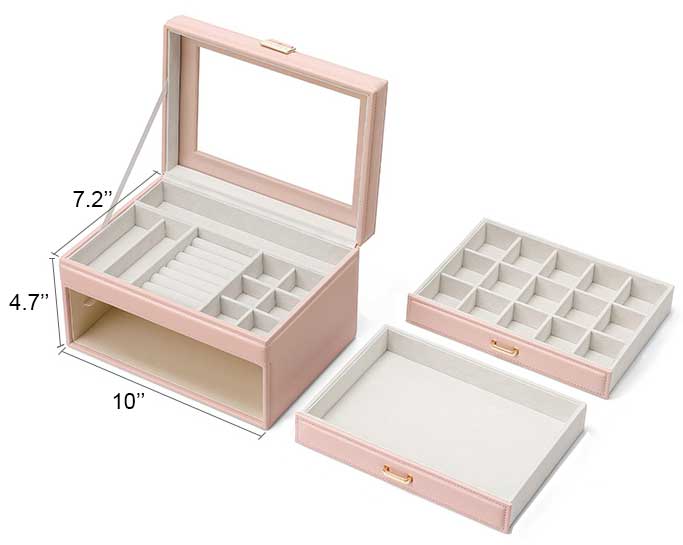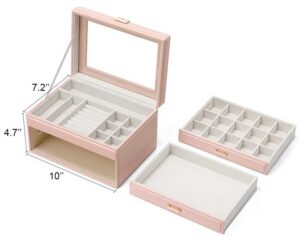 If you want a similar model but with a mirror, choose our women's large jewelry box. Feel free to consult all our women's jewelry boxes, as well as all our jewelry boxes models.