Small round travel jewelry storage with mirror
Want to take your favorite jewelry with you? Use our round travel jewelry case to carry your necklaces, rings and earrings. This cute little case will be perfect to secure and protect your jewelry when you travel for business or simply for your vacations. Its original round shape makes it a modern and design jewelry box.
Despite its small size, it has 10 places to store your rings, 3 hooks for your necklaces and 12 holes for your earrings. Not to mention its mirror and its 3 small compartments that can be removed to form 1 large compartment. The storage closes and opens thanks to its fluid zipper closure. In summary, this small round travel jewelry case is easy to carry because of its small size and will fit easily in your handbag or luggage.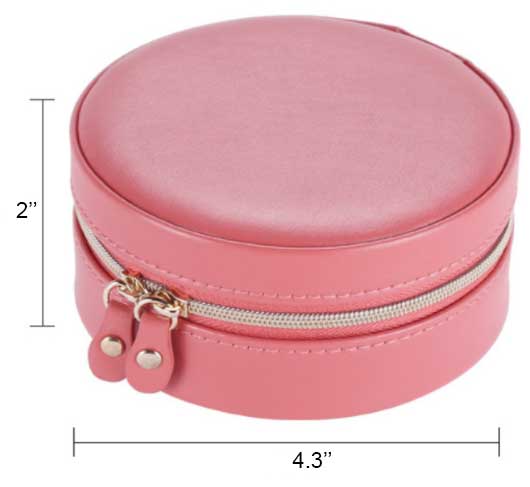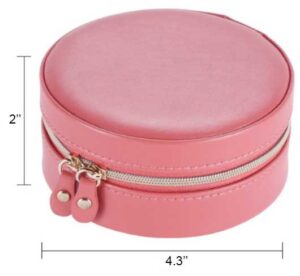 If you like this design, check out our leather jewelry travel case and its square shape. Feel free to check out all of our travel jewelry boxes, as well as all of our jewelry boxes to discover the different styles!