Leather jewelry box for rings and earrings
What if you took care of your most beautiful jewels by using a modern chic jewelry box? This jewelry box is elegant and has two straps with 4 holes to store your earrings and 4 velvet pads to store your rings. This box has a small round mirror and an earring and ring holder to store all your jewelry. You will also find two large compartments for your necklaces, pendants or bracelets. There is a storage compartment with a lid on the removable tray to store your most fragile jewels.
Under the main tray are 6 large removable compartments for your watches, bracelets or hoop earrings.
This women's jewelry box also has a steel lock to help you close or open it easily.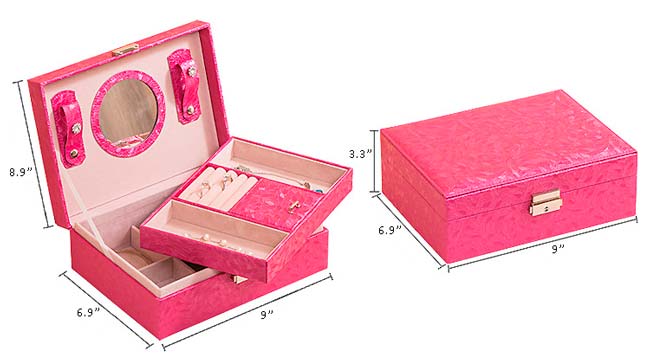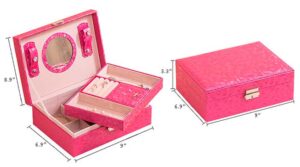 If you like original shapes, our book jewelry box should satisfy your desires! We also offer other modern jewelry boxes, but also very diverse styles of jewelry boxes.