Jewelry case in the shape of a secret book
Looking for an original book jewelry box? This model will delight you with its leather finish and its many storage spaces including a necklace and ring holder. And why not add a touch of originality to your jewelry collection? This jewelry box will slip easily into one of the drawers of your dressing table. Its soft velvet interior will protect your jewels and its magnetic closure will be very easy to use.
Despite its size, it has 4 compartments to hang your necklaces or bracelets and 6 velvet bungs to store about 24 rings or earrings. This model also has two compartments with snap fasteners that are very practical for holding your Pandora type bracelets.
This small jewelry box will allow you to put order in your favorite jewels and even to take them on vacation.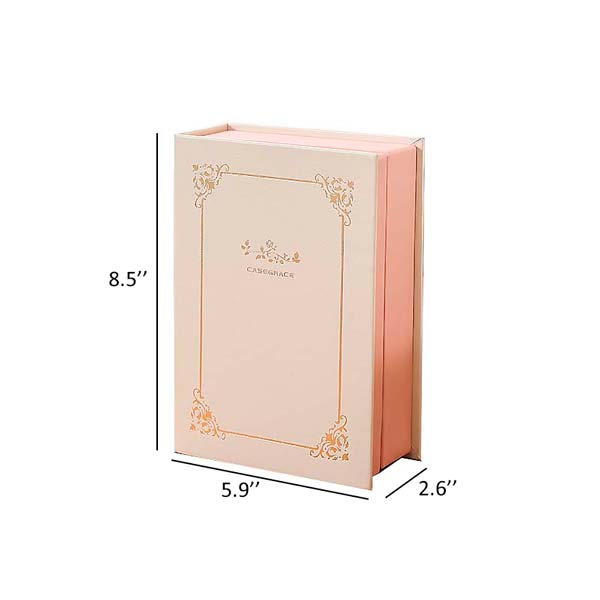 If you need more storage space, check out our beautiful Large Modern Jewelry Box that has plenty of compartments for all types of jewelry! We also offer other modern jewelry box designs, but also tons of different jewelry box designs in their dedicated collections!