Large leather jewelry box with mirror for women
This large leather jewelry box will allow you to easily store all your necklaces, rings and watches. It has a mirror and several drawers with compartments. Our large jewelry box is the perfect model for all those who have a very large collection of jewelry. Its PU leather finish and soft velvet interior will protect your most beautiful pieces of jewelry from scratches and dust.
This case will allow you to store no less than 13 necklaces, 12 pairs of earrings, 6 rings and other small jewelry in the small compartments. In one of the drawers there is a watch holder and the side mirror will allow you to choose the perfect set!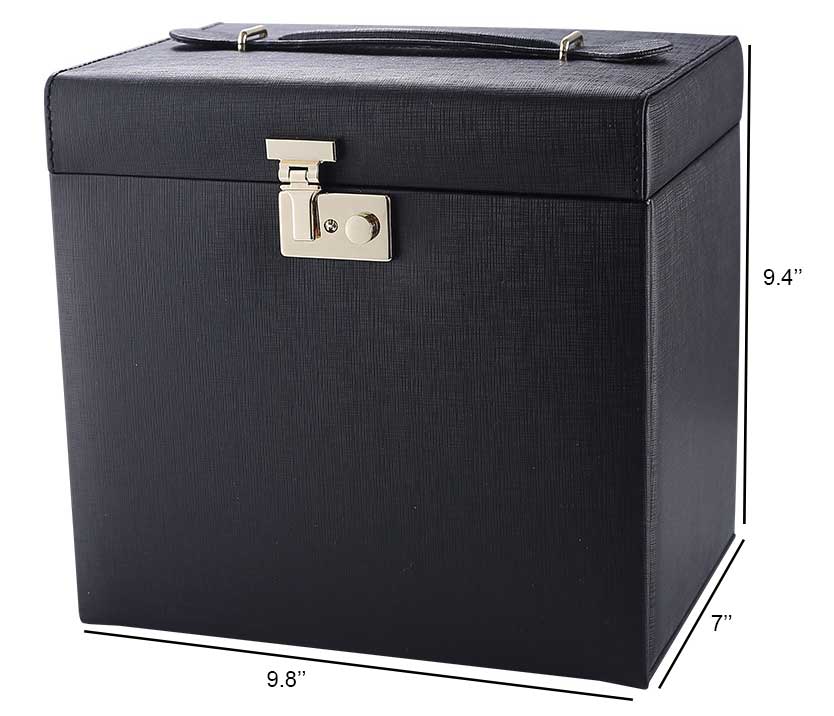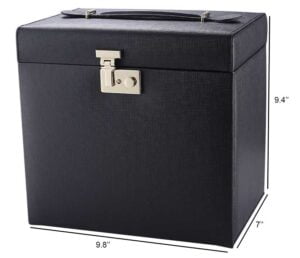 If you like this model, discover our large jewelry box with drawers. Or maybe you prefer a completely different style of jewelry storage, we invite you to browse our large jewelry box collection, as well as all of our jewelry boxes.