Large capacity leather jewelry box for women
Need lots of storage for your necklaces or rings? This large jewelry boxes for women has four drawers and an extra mirror for choosing your jewelry!
If you have a large jewelry collection and you have forgotten some of your best pieces? This large jewelry box should help you put some order in it! No more necklaces and bracelets that often get tangled up, this model will allow you to store no less than 13 pendants or necklaces.
Modern thanks to its sliding necklace holder system, this jewelry box also has a beautiful leather finish. Its carrying handle will allow you to move it easily and the latch with lock and key will keep your jewelry collection safe.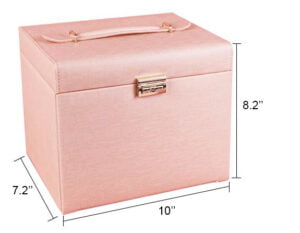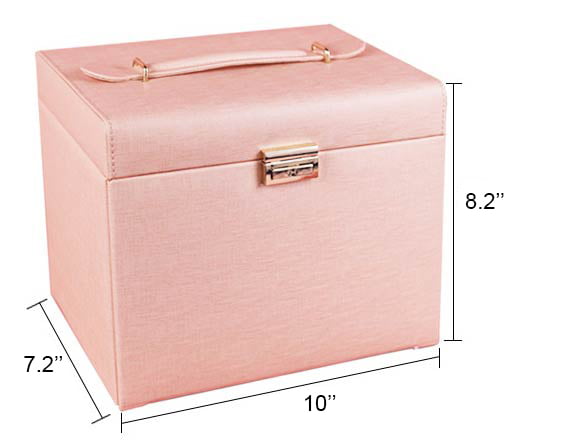 Are you looking for a woman's jewelry box with lock? This pretty leather model with key will be perfect. If you are still hesitating, take a look at our entire collection of women's jewelry boxes or our entire collection of jewelry boxes.