Velvet jewelry box with drawers for women
This jewelry velvet box comes in different colors: black, pink, green or blue and will allow you to store your earrings and rings. Inside you will find hooks for your necklaces and the drawer is compartmentalized into 6 compartments for your bracelets.
The velvet is a very soft material that will not scratch your jewelry. If you are afraid of the maintenance that this material may require, don't panic. You will just have to use a glove to remove the small dust on the jewelry box!
Your jewelry collection will now be organized and protected from UV rays that can damage your most precious pieces.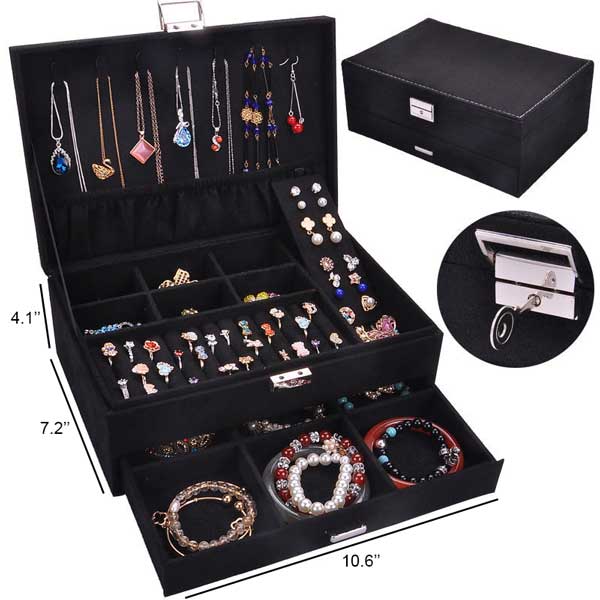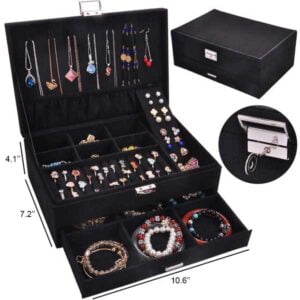 If you have a lot of necklaces and earrings, you will love our jewelry box velvet and its 16 necklace holders. Feel free to browse the velvet jewelry box collection to discover the different styles, as well as all the jewelry boxes.