Earring organizer with compartment
This jewelry organizer earrings will suit all those who have a lot of big earrings, like creoles, pendants and even bracelets! It is available in 2 versions: 24 or 30 compartments to fit the needs of each person.
Its soft green velvet finish is perfect for storing jewelry: indeed, this material is regularly used in the largest jewelry stores in the world. Thanks to it, your piercings, ear cuffs and other ear jewelry will no longer scratch each other, nor will they be misplaced around the house.
The transparent glass on the top allows you to quickly see what jewelry you want to wear that day, and especially will avoid your most precious treasures to suffer from external aggression such as dust that can quickly dirty and damage any jewel.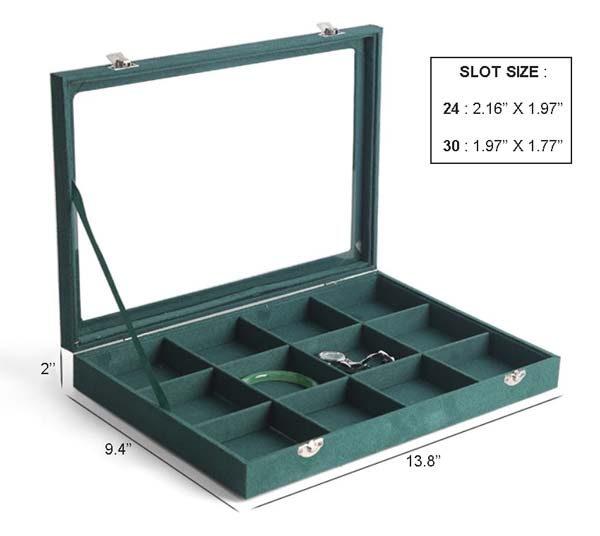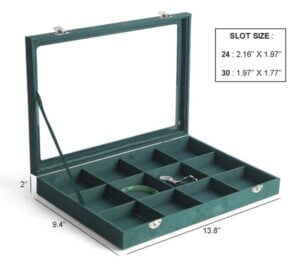 If you have more earrings with hook clasp may be that model of earring organizer box will suit you better. Otherwise we also have other models of earring organizer, but also versions of jewelry organizer for all types of jewelry.