Green velvet earrings organizer
This pretty earring organizer box will be perfect for all those who have a large collection of earrings! Thanks to its 100 slots, you will be able to store and organize up to 50 different pairs. Its glass on top will allow you to contemplate your earrings and will protect them from the dust that can tarnish the alloy of your jewelry.
Its green suede lining inspires elegance and refinement, and will prevent your dangling or hooked earrings from scratching and clashing. The slits are deep enough to hold curls without them falling out. The two locking latches will ensure that your earring storage does not open when you move it!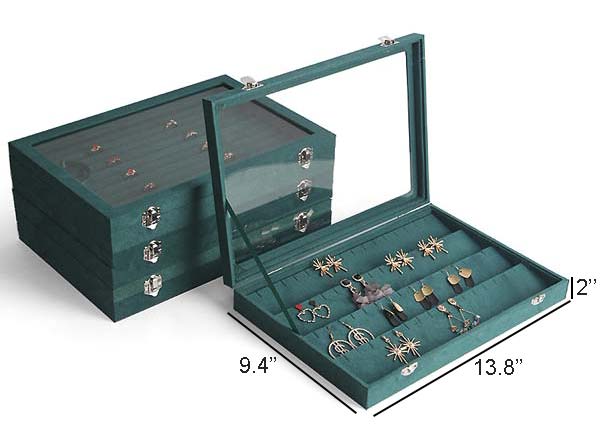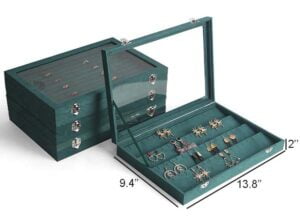 Don't hesitate to discover all our earring organizers to find the jewelry storage model that suits you best! If you have other types of jewelry, perhaps our jewelry organizer will be able to satisfy you!