Nice little glittery modern jewelry box
Using a glitter jewelry box is sure to brighten your day. This model has a zip with little hearts and several jewelry storage. Our storage is available in black, red or gold. It has a PU leather finish and a very soft pink velvet interior. Its small size will allow you to carry it easily so that you can take your favorite jewelry with you even during your vacations.
Inside you will find 4 hooks for your necklaces, 7 boudins to store your rings or earrings and 1 removable compartment in a large compartment or 4 small storage. This glitter jewelry box will be perfect for your travels, and with its sparkling and modern colors, it will please young girls for a very nice gift!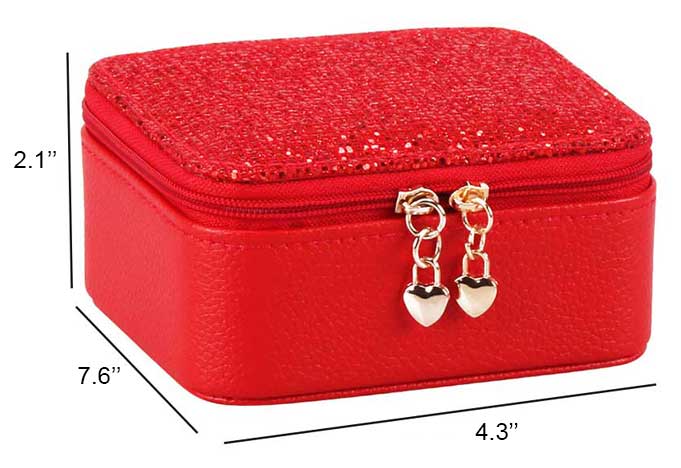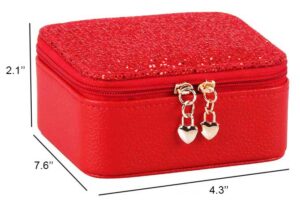 If you want a larger model with a mirror, choose our sequin jewelry box! We also invite you to browse the entire modern jewelry box collection, as well as all our jewelry boxes to find the perfect storage for your jewelry collection.