Modern glitter jewelry box with handle and mirror
Brighten up your dressing table with this beautiful sequin jewelry box. It has a drawer and several storage spaces for your jewelry collection. This jewelry box will shine as much as your best jewelry! Its leather finish and its soft pink velvet interior will protect your treasures from external aggressions such as UV, dust or oxidation.
This women's jewelry box is composed of a removable panel that can accommodate 20 earrings, below is a storage for your necklaces or bracelets. The main floor has 4 small compartments that are removable into a large storage. Finally, the sequin jewelry box has a drawer containing a ring holder with 6 rings to store 12 different models. This model is transportable thanks to its handle and is equipped with a lock for more security!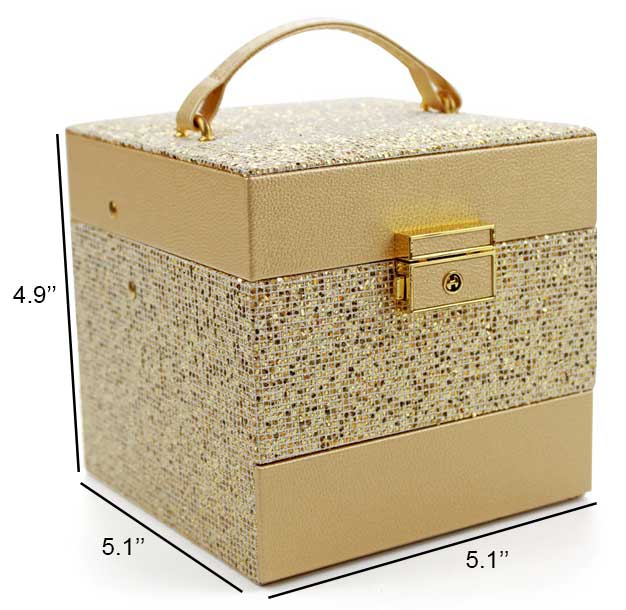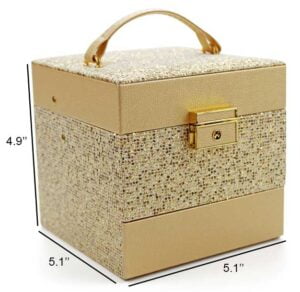 If you are looking for a very original jewelry storage model, then our modern jewelry box organizer should meet your expectations! Other modern jewelry box designs are available as well as a variety of jewelry box styles.