Jewelry box for collectors of necklaces, earrings and rings
What if you offered a beautiful girl's jewelry box with its gray velvet interior and a nice PU leather finish? Our model is available in pink, green, brown or grey. This box is equipped with 8 hooks for your necklaces or bracelets and 15 rings rolls to safely store your rings. You can also put 48 earrings or 24 pairs on the removable panel provided for this purpose. Underneath, there are 12 small compartments to store small jewelry or costume jewelry.
Without forgetting its 4 compartments, as well as the 9 compartments under the large tray which are removable in a large storage. This girl's jewelry box will surely delight all young teens or even women who begin to accumulate a beautiful collection of jewelry!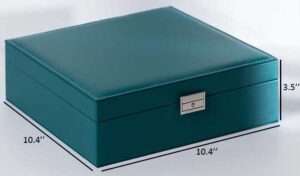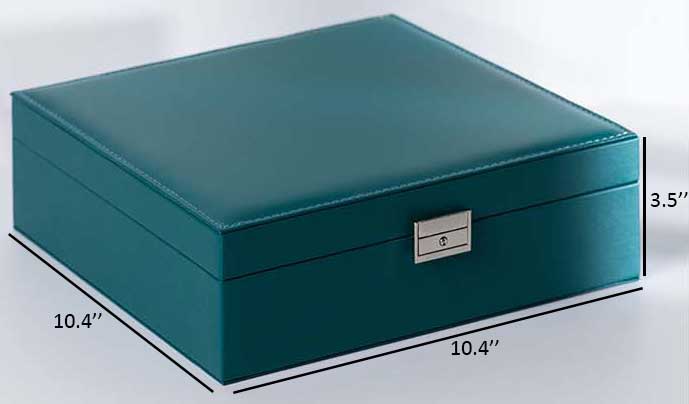 If you like our girl's jewelry box but want extra storage for your watches, be sure to check out our jewelry box for stud earrings. Or maybe you prefer another style, we invite you to discover our large collection of jewelry boxes for girls, as well as all our jewelry boxes.