Women's jewelry box with compartmentalized drawers
Why not use a women's jewelry box with drawers in pastel pink, green or white colors? It has a trendy PU leather finish. This women jewelry box will allow you to store and organize your collection of rings, earrings and necklaces easily. This model has a very chic finish thanks to its white stitching and its golden steel handle.
It has 3 hooks on each side for 6 necklace holders to hang your pendants or even your bracelets and 5 drawers to store your little treasures. The first drawer has 12 totally removable compartments to store rings or earrings and the second has 6 removable compartments. The third drawer has 7 compartments to store your favorite rings or earrings. Finally the fourth drawer is simply a large drawer to store your cosmetics, necklaces or large earrings. Finally, the last drawer has 2 pillows that act as watch holders as well as two compartments for your other costume jewelry. Your most beautiful jewels will be protected and stored in this women jewelry box!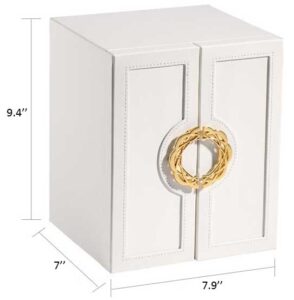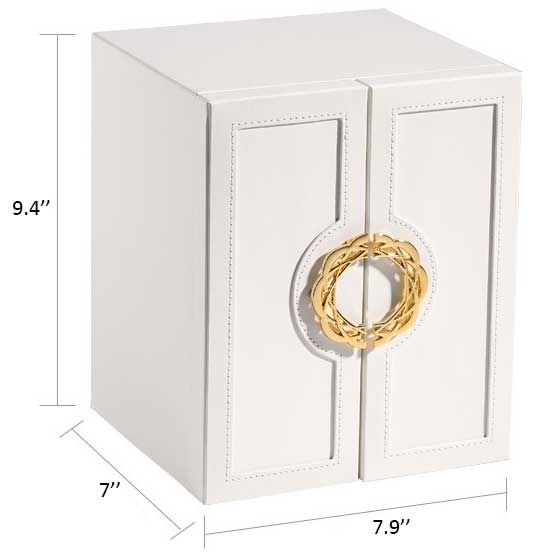 If you like this design but want a more modern storage, please check out our women's jewelry storage. Discover also the whole collection of jewelry box for women, as well as all our jewelry boxes to find the appropriate box for your jewelry collection.