A sober and cubic winder for automatic watches
This watch winding box will allow you to take care of your most beautiful watches. Its black leather finish makes it a luxury watch box! Keep your most beautiful watches dust free with a modern case. It will simulate the movement of your wrist which will allow the automatic watches you wear less often to stay up to date by being wound daily. Its two slots will allow you to alternate regularly between two different timepieces.
This model will be perfect to offer at Christmas or at a communion, especially to a young man who starts a collection of automatic watches.
Affordable, it allows anyone to put a first foot in the world of luxury watchmaking in order to protect and keep as long as possible in excellent condition his most precious watches.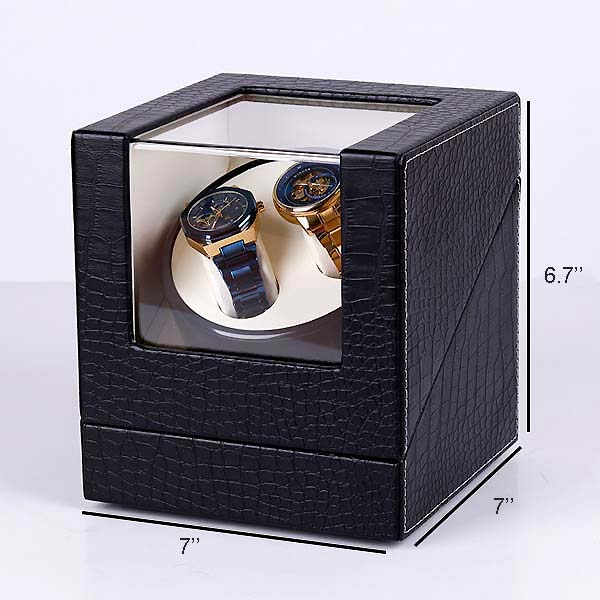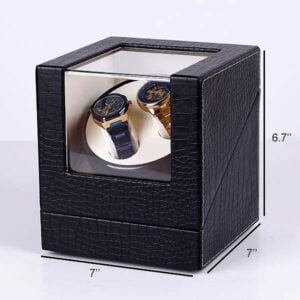 You like this model, but it lacks space for your winding watches? Discover our other watch winder models which come in a multitude of slots to fit all personal watches. We also have more classic watch box models.