Velvet ring storage with rolls or slots
All women and many men own rings and other finger jewelry. This velvet ring organizer is ideal for keeping your large ring collection in order and avoiding losing them anywhere in the house. No more rings under the couch, at the bottom of a drawer or lost behind a piece of furniture!
This jewelry storage model is available in 2 versions: one equipped with rollers to organize your rings. The rolls are covered with soft suede to take care of your jewelry. The other version has 100 slots to store lots of rings! They will be well maintained and will not fall when you move your organizer. The choice of the model will be made according to the tastes and preferences of each one.
This rectangular organizer can also be stored in a drawer for example. It is equipped with a glass cover to protect all your rings from dust and accidental falls. You will be able to admire your little treasures through your storage box.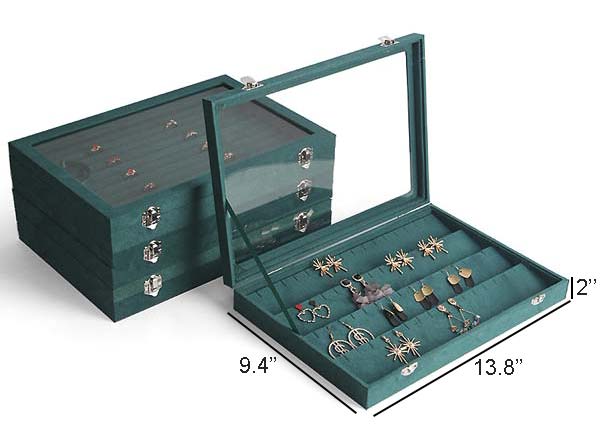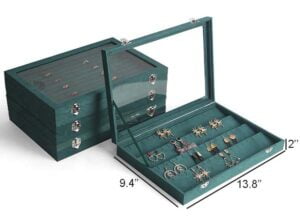 If you want a more original model, our ring organizer insert will satisfy you! Other ring organizer models are also available, as well as jewelry organizers in the dedicated collections.