Soft velvet jewelry box with latch
Why not use a velvet lined jewelry box to easily store and organize your earrings, rings, necklaces or bracelets. If you want to take care of your jewelry and protect it from UV rays or scratches, this jewelry box and its different compartments will be perfect.
It has 9 hooks to hang your necklaces, as well as 4 ring rolls or about 12 places for your rings or earrings. It also has 16 holes to store your favorite stud earrings or 8 pairs. This velvet lined jewelry box has no less than 8 small compartments to store your little treasures. The main layer is removable and underneath you will find 6 large compartments for your watches or other jewels.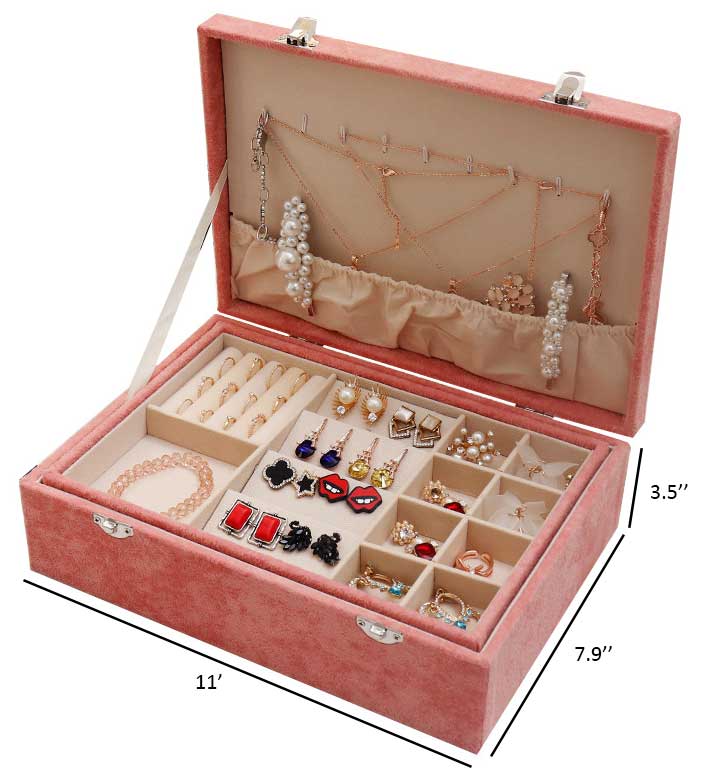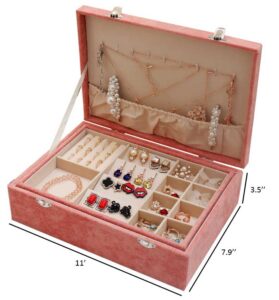 For a more minimalist style, our blue velvet jewelry box will please. Or perhaps you prefer a completely different style of box, then we invite you to discover our collection of velvet jewelry boxes, as well as all of our jewelry boxes.