Large solid wood jewelry box with mirror or necklace holder
This solid wood jewelry box is made from pine wood and is a real gem in its own right. Depending on the model you choose, you will have the choice between :
A large mirror with or without engraving
A small mirror and a necklace holder
A necklace holder and the jewelry box engraved or not.
The velvet interior is also available in two colors, beige or black. In short, this large wooden jewelry box will be an original gift and will please everyone. Depending on the model, there are 4 or 6 necklace compartments. All jewelry boxes are identical with 21 compartments in the drawers to carefully store your jewelry collection and 6 small compartments for your smallest delicate treasures. The jewelry box is made of solid wood and closes with a golden lock. The key is included.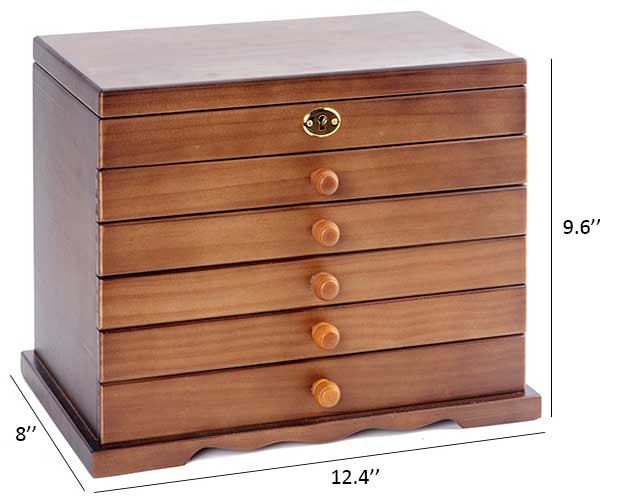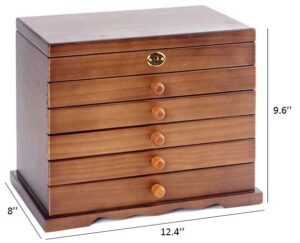 This jewelry box is too big or you want to add a model to take your jewelry on vacation? Opt for our small wooden jewelry box. Or maybe you prefer a completely different style of box, then we invite you to consult the wooden jewelry box collection, as well as all of our jewelry boxes.