Small jewelry box in green or pink velvet
Our small velvet jewelry box has 3 removable trays to store your necklaces, rings and earrings. Don't be fooled by its size as it has 3 necklace compartments, 12 ring rolls to store your rings and 9 small compartments for your earrings and other small jewelry.
The last floor is composed of 2 compartments long enough to accommodate your watches or bracelets. The 3 trays are completely removable according to your desires and this small jewelry box closes with a steel latch. Without forgetting its steel handle which gives it all its charm! From now on, you won't have any excuse to take care of your jewelry collection!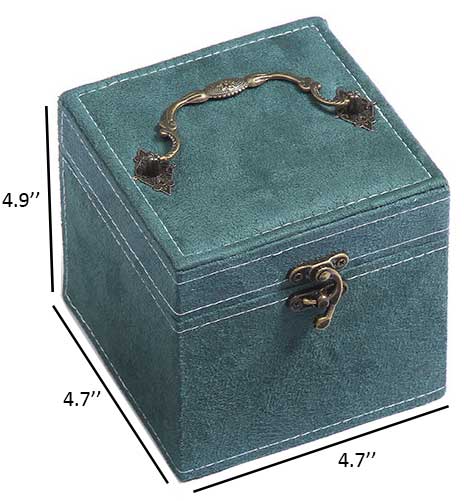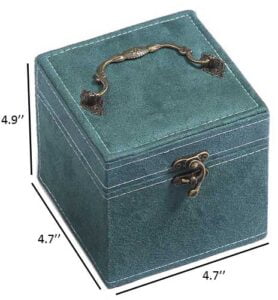 We also invite you to browse the entire velvet jewelry box collection, as well as all our jewelry boxes to find the jewelry storage model that will suit your collection.