Small jewelry box with double compartment and earrings storage
Our small jewelry box for earrings is available in green, pink, white or blue. The jewelry box has a PU leather finish and a soft velvet interior. It has a double compartment that will allow you to store and organize your entire jewelry collection! Inside this jewelry box are 6 storage spaces for necklaces, pendants or bracelets, 7 storage spaces for your rings or hoops and no less than 56 spaces for your earrings!
Under the earrings storage, there are 6 small removable compartments in a large storage perfect if you have small jewelry or large earrings, the choice is yours! In the second part of this small jewelry box for earrings you will find 9 large removable compartments for your brooches, watches or earrings.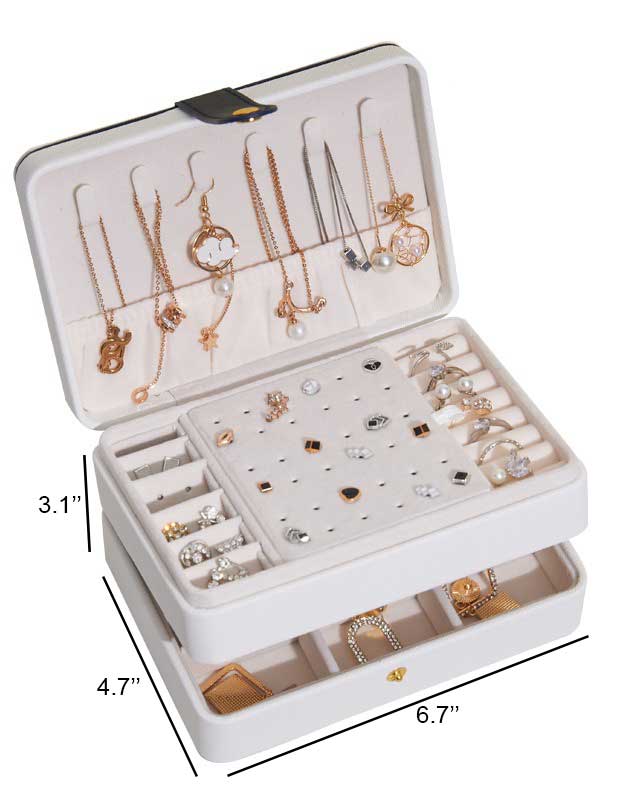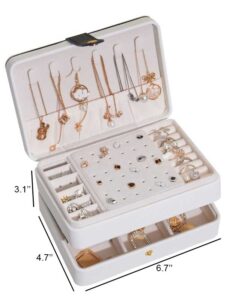 You like this model but it is still too big for you ? Then you will love our mini jewelry box travel ! This model is part of the small jewelry box collection, so don't hesitate to take a look. We also invite you to browse through all our jewelry boxes.