Mini round travel jewelry box with snap closure
Our Small Cute Jewelry Box has a leather finish, a mirror and several storage compartments to carry your jewelry collection. Its shape and two levels will be very practical to store and organize your favorite jewelry. This small jewelry box has a mirror, 6 slots for your earrings and 4 rings.
Also note the 4 removable compartments to store your bracelets, watches or cosmetics. Its soft velvet interior will protect your jewels from oxidation and UV rays!
Thanks to its size, this model is easy to carry and will allow you to enjoy your most beautiful treasures when you travel!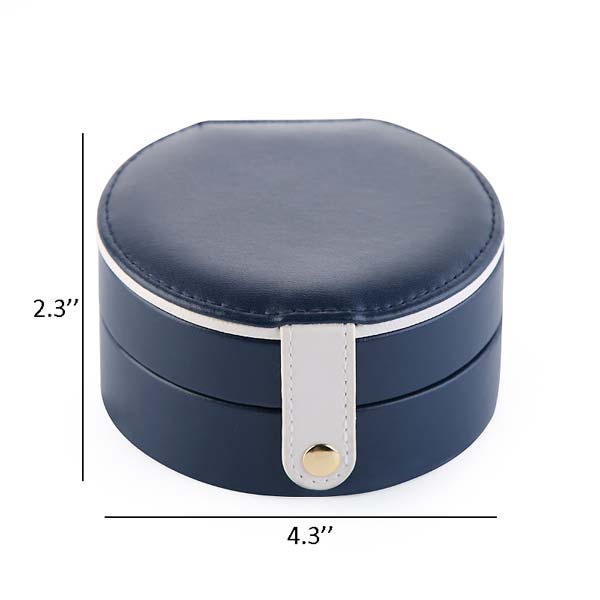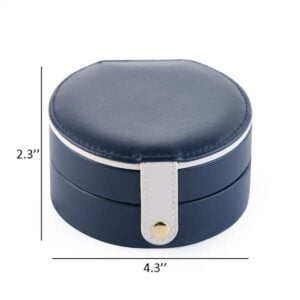 If you like small round jewelry boxes, then our Small Jewelry Box for Travel should satisfy you! Discover also all our small jewelry boxes or our different models of jewelry boxes for all tastes and colors.