A box to organize your ring collection
This wooden box will be perfect for all women and men who own many rings, signet rings or hand jewelry. This ring organizer box is made of solid wood and has a Rosewood finish.
The glass on top is ideal to contemplate your most beautiful jewels, but especially to choose them without having to open this jewelry organizer. This way, your most beautiful rings will no longer gather dust, and will be safe from falls and other clumsiness that can scratch or damage them.
This wooden jewelry box will allow you to keep your jewelry longer, and especially in better condition!
The rolls inside are made of soft velvet to take care of your rings. They are also tight enough to keep them in place, and be sure never to lose them!
With this ring organizer, you can store a huge amount of rings, probably enough to last a lifetime, and pass them on to your daughter!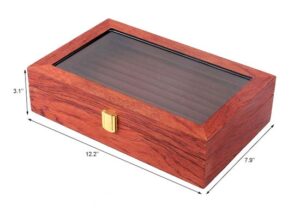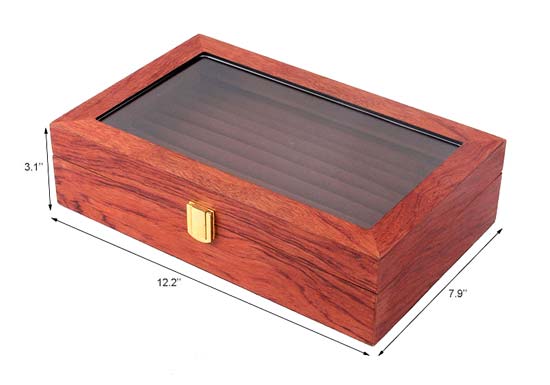 If you want to discover other models of ring organizer, do not hesitate to take a look at our dedicated collection! We also offer other models of jewelry organizers.