Special bracelets and rings organizer tray
With its 12 slots, this ring and bracelet holder is perfect for neatly storing your hard bracelets but also some rings, or even ring-shaped earrings. Its rectangular shape and low height allows you to store it in the drawer of your dressing table for example, but you will have to make sure that your wrist jewels do not interfere with the closing of the drawer!
Its top cover is as usual, designed in soft velvet to take care of your bracelets and other precious treasures. This type of material is very popular in the jewelry industry because of its ability not to scratch the jewelry, but also to avoid shocks. Moreover, it is undeniable that flannel inspires luxury in itself.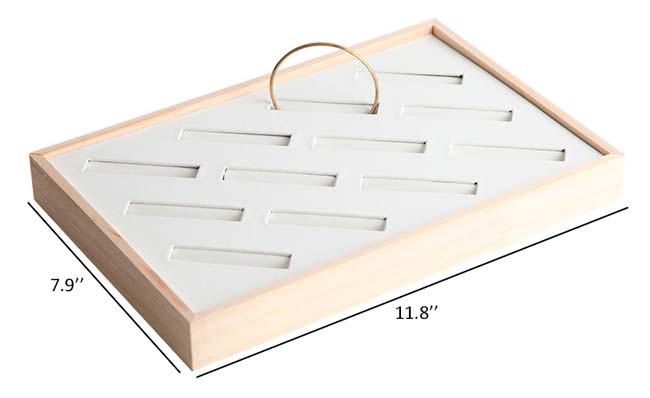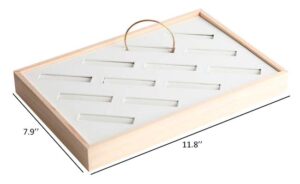 If you also have soft bracelets, perhaps our Velvet Bracelet Holder will be more suitable for your jewelry! Otherwise we also offer other models of bracelet holder, but also any type of jewelry holder to suit everyone!