Green velvet necklace organizer
Necklaces that get tangled, chains that break... it's annoying. With this necklace organizer box, you can easily store and organize your entire collection of necklaces or pendants! Its velvet coating will take care of your most precious treasures, avoiding scratches and shocks! They will last longer in very good condition.
A version with rollers for rings is also available for those who have these two types of jewelry. The cover with transparent glass is perfect to protect them from dust, but also to admire them and to be able to choose quickly which neck jewelry to wear.
Its shape also allows you to slip it into one of the drawers of your dressing table, in order to effectively hide your little jewels! It also allows you to stack several organizers to increase storage capacity.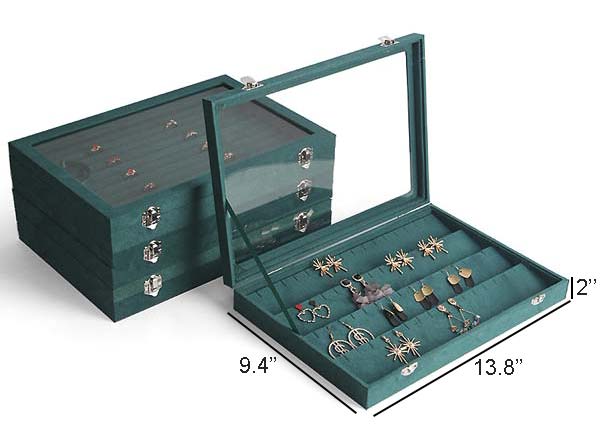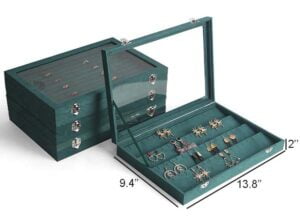 Do not hesitate to discover all our necklace organizers to discover models all more useful than the others. We also offer jewelry organizers for every type of jewel.