Golden pyramid necklace holder
Discover our golden metal necklace holder stands. This model will allow you to hang your earrings, necklaces and bracelets. Our golden metal pyramid jewelry holder will easily blend in with your decor whether in your bathroom or on your dressing table.
This necklace holder stands will allow you to hang your favorite pendants, chains or bracelets or that you wear every day. This model will prevent you from losing your jewelry throughout your home. It also has an earring holder and a place at the foot of the pyramid to put your rings, watches or bracelets. Don't waste any more of your precious time looking for your favorite jewelry with this model!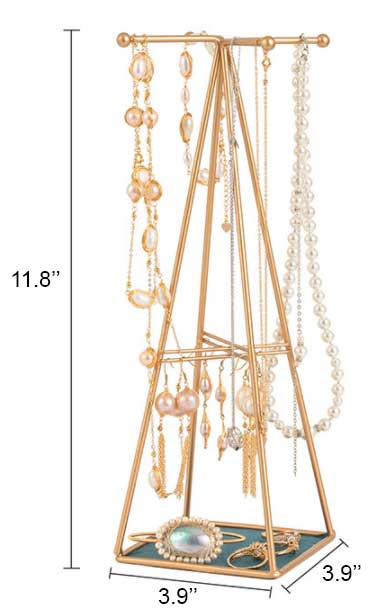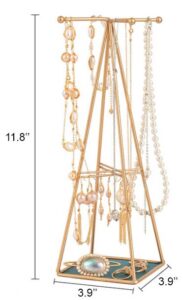 For a more modern and luxurious model, opt for our marble necklace holder and its two different sizes depending on the size of your necklace. Feel free to browse the collection of necklace holders to find the ideal model, as well as all our jewelry holders.