Necklace holder on 3 levels in metal
Don't leave your long necklaces or pendants lying around in your bathroom thanks to our necklace holder stand and its 3 different heights. Do you often waste time looking for your necklace? And it always happens when you're in a hurry, whether it's in the morning to go to work or in the evening to go out? This necklace holder stand will allow you to easily hang your long necklaces. With its wooden support, this model is design and will be very chic on your dressing table in addition to being stable.
It also has small hooks to easily hang your bracelets or earrings. Finally, you will benefit from three different heights which will easily fit all lengths of necklaces or pendants.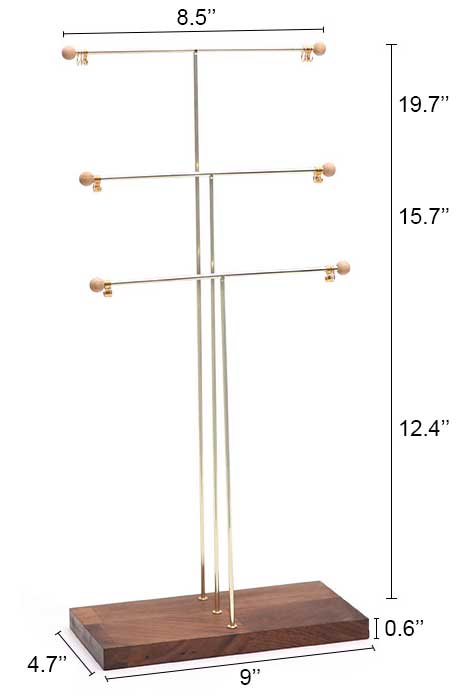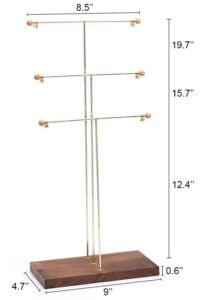 This model being part of the necklace holder collection, feel free to have a look. We also invite you to browse the entire collection of jewelry holders.