Gold jewelry holder for bracelets, necklaces and earrings
Opt for this necklace and earring holder made of golden metal. This model is very complete and will allow you to hang your jewelry. You don't know where to put your earrings, bracelets and necklaces? This jewelry holder will allow you to make room in your bathroom!
Thanks to the hooks located on the contours of the eye you can hang 16 necklaces or pendants. Not to mention the two branches on which you can hang your fine bracelets.
The multiple holes that form the inside of the eye and the lips can be used to hang your dangling earrings. Practical, the holes are of different sizes which will allow you to choose the ideal place for each type of adornment. And finally, at the foot of this original jewelry holder is a storage cup that will allow you to put your watches, rings and even your favorite cosmetics!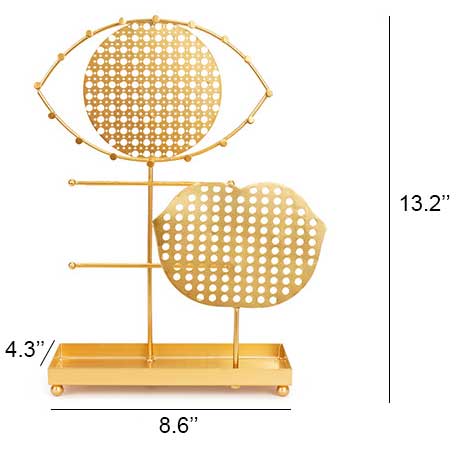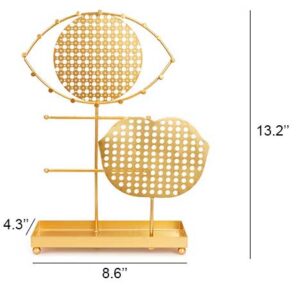 Discover also our heart jewelry holder which is also in metal. This model is part of the earring holder collection and we invite you to browse through all our jewelry holders.