Bracelet holder, necklace and earrings in gold metal
Discover our necklace and bracelet holder and its 3 storage heights! It will allow you to store your bracelets but also your long necklaces, earrings and rings. This model is made of metal and will be perfect to help you store and organize your collection! The necklace holder is high enough to easily hang your long necklaces. The bracelet holder is made of velvet which will not scratch your jewelry since velvet is very soft. On the earring holder you can place 16 pairs.
And that's not all, because the holder doubles as a ring holder and is made up of 6 velvet rings to store about 12 rings. Not to mention the small compartment of this necklace and bracelet holder in which you can store your perfume, cosmetics or small jewelry.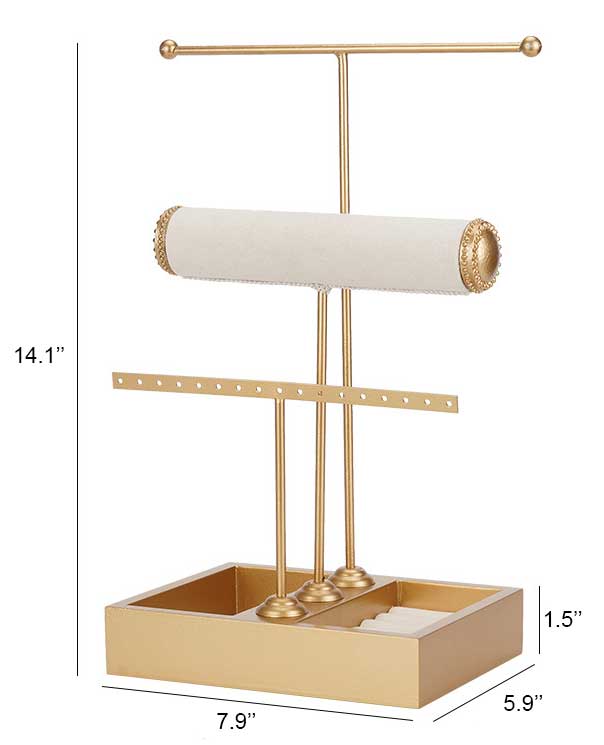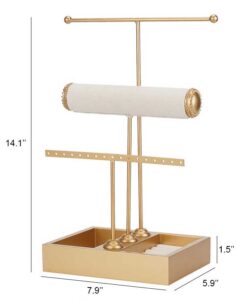 Discover also our bracelet holder wood with its steel hooks and its sandalwood finish. Feel free to browse through the bracelet holder collection, as well as all our jewelry holders to discover all our products.