Pretty jewelry box with mirror for girl
Looking for an original gift for a girl? Opt for this mirrored jewelry box teenage girl which is available in 4 colors: black, white, pink or light pink. Thanks to this jewelry box you will be able to store no less than 14 rings, as well as 10 pairs of earrings. It also has many compartments including 2 to store your watches and bracelets.
This teenage jewelry box also has 2 drawers with a total of 8 compartments to store your bracelets, earrings, watches or necklaces. Not to mention its mirror, perfect for choosing the perfect set to match your outfit! The two leather straps next to the mirror have small holes to place your favorite earrings so you always have them within reach. In short, don't leave your favorite jewels lying around and protect them using this beautiful mirrored jewelry box teenage girl.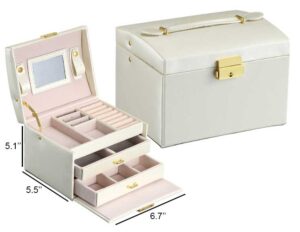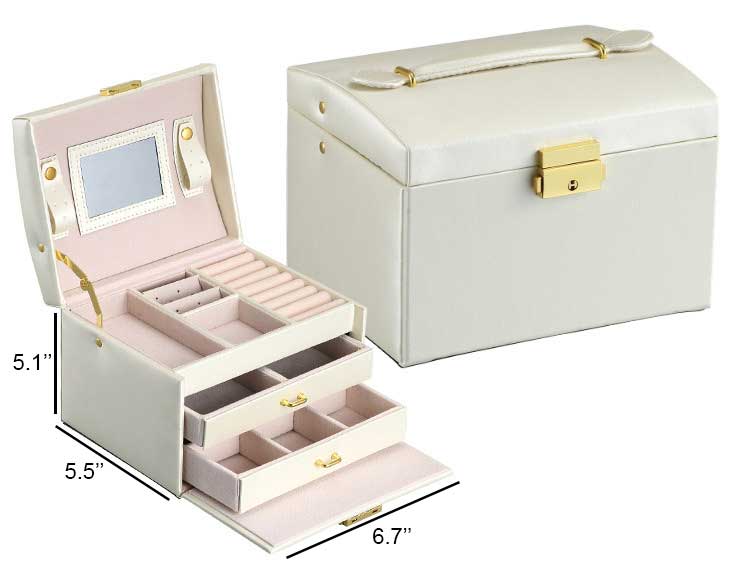 You have a lot of jewelry and you often go on vacation? Discover our large mirror jewelry box and its travel size which is practical to take your jewelry. Feel free to browse our collection of jewelry box mirror, and all our jewelry boxes to discover all our models.