Box to organize your makeup and jewelry
This Makeup Box Organizer with its clear glass will be perfect for you who love to contemplate your collection of shiny jewels! You can easily store your rings, earrings and cosmetics. This jewelry storage model with its soft velvet interior has a transparent plexiglass window that will allow you to quickly choose your most beautiful jewels.
Inside, you'll find 8 socks or 16 places to store your rings and earrings as well as 5 compartments, 4 of which are removable into a large storage. The closure is magnetic to open and close your jewelry box very easily. Take care of your collection by keeping it safe from dust!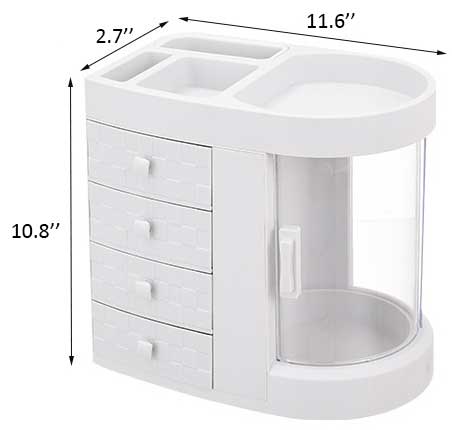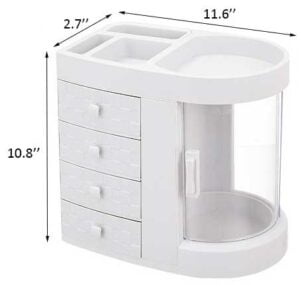 If you are looking for another model of modern jewelry box, check our dedicated collection! We also offer a wide variety of jewelry boxes to meet all your needs and desires!