Leather watch box for 2 to 24 watches
Our leather watch box is equipped with soft velvet watch holders. It comes in different capacities to store 2 to 24 watches. This set of leather men's watch boxes and their velvet interior will effectively protect your most beautiful timepieces. Whether you have a large or small collection, you will find the perfect watch box to store them. Depending on the model, you can store 2, 3, 6, 12, 20 or 24 watches! The velvet cushions will prevent your watches from slipping or simply getting scratched. The transparent glass gives this men's jewelry box a touch of class, allowing you to display and quickly choose the watch to match your outfit.
Tip: You can also hang bracelets on the cushions if you wish.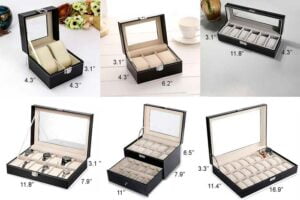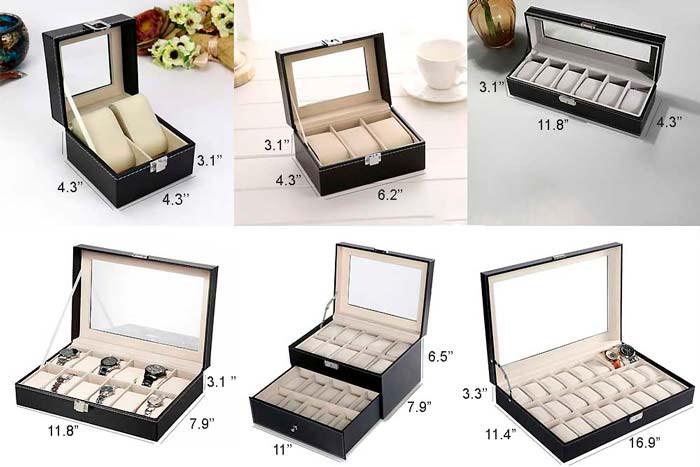 If in spite of all these models you do not find your happiness, go and have a look at our other watch boxes for men. Or maybe another type of watch box makes you feel like a wooden watch box.