Travel jewelry box ideal for young women
Are you starting to accumulate a jewelry collection and you often go on trips? Our large travel jewelry case should please you! This model will be perfect for all young women who want to take their jewelry on vacation to enjoy their most beautiful jewels in all circumstances. Our jewelry box is finished in blue or pink PU leather with a soft white velvet interior.
Inside you will find a leather strap with 10 holes to store your studded jewelry. Our tip: you can also put necklaces inside! This jewelry box also has a roll that can accommodate 3 rings and a removable panel to store 32 earrings or 16 pairs. As for the compartments, there is plenty to do, since it has 10 adjustable compartments! This large travel jewelry case will allow you to carry all your favorite jewelry, so you can feel beautiful every day.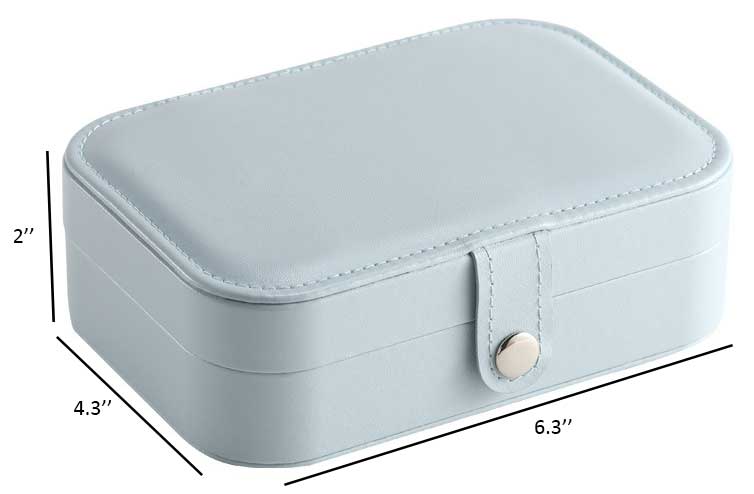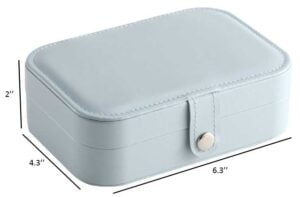 If you like this model but want a more original style, please check out our heart shaped jewelry box. Or maybe you prefer a completely different style of jewelry storage, we invite you to discover our large collection of travel jewelry cases, as well as all our jewelry boxes.