Large jewelry box with large mirror
Looking for a large mirror jewelry box with a touch of originality? Opt for this model with integrated mirror and its original opening. When you open your luxurious leather box, you will discover 5 drawers, 2 of which are entirely dedicated to your rings or earrings. You will also find three removable drawers to store your watches, earrings or bracelets.
Then, when the top part opens you will discover a mirror with velvet pads for your rings and earrings as well as small compartments. Velvet is a soft material that will prevent your jewelry from getting scratched and damaged.
And that's not all, since you can lift the mirror to hang your necklaces on the different hooks. This large mirror jewelry box is perfect for those who love rings, earrings or bracelets and thanks to its large storage capacity your collection will grow!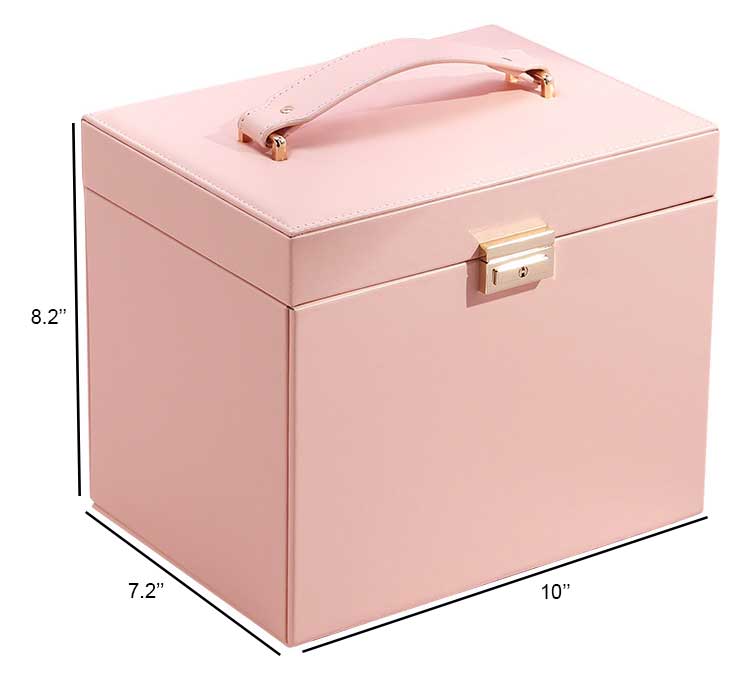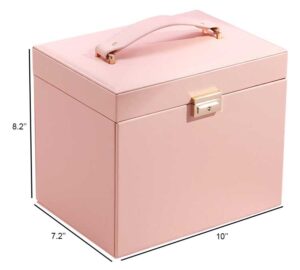 If you often go on vacation, discover our large lockable jewelry box and its small travel jewelry box included. We invite you to discover our large jewelry boxes, as well as all our jewelry boxes.