Large lockable leather jewelry box with key
Whether you have a lot of jewelry at home or you travel a lot, this large locking jewelry box and its included travel jewelry box are made for you.
With 5 large removable drawers that hold your bracelets, watches and jewelry, this large jewelry box will be perfect to help you organize your jewelry collection.
You will find 10 small rings or earrings holders and 20 earring holders. On each side of the jewelry box you will find 5 hooks or 10 necklace holders to hang your pendants or bracelets.
This type of jewelry storage will prevent your necklaces from getting tangled and damaged. In addition, this large jewelry box for women has a small travel jewelry box to match. When you are not using it for travel, you can use it as storage directly in the box.
In short, if you have a large collection and want to store and care for your finest jewelry, this large lockable jewelry box will be perfect!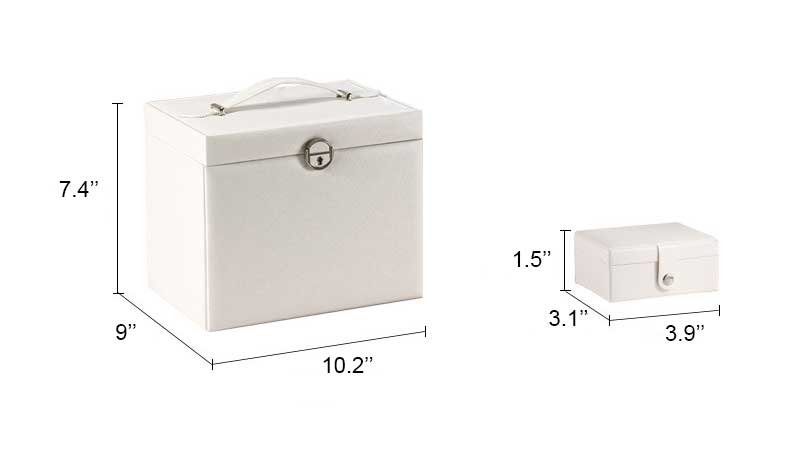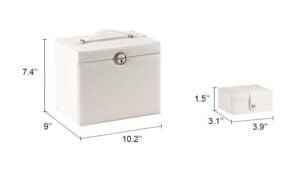 Feel free to browse through our large jewelry boxes, as well as all of our jewelry boxes to find the right box for your jewelry collection.