Rectangular gold wall jewelry holder
Discover our small or large jewelry holder for wall in gold metal! Both will serve you as a storage for earrings and necklaces. If you are short of space to store your long necklaces, this pretty wall jewelry holder with its gold chain that comes in 2 variations - horizontal and vertical - should suit you. Thanks to the hooks, you can hang your largest necklaces and pendants so that they don't get tangled up in the bottom of a drawer of your dressing table.
In addition, thanks to the multiple compartments that cover the surface of this jewelry holder for wall, you can use it to store your earrings. No more orphaned creole or sleeper, your most beautiful pairs of earrings will take place on this beautiful wall jewelry display. You will still have to make sure that the clasp of your rings is compatible.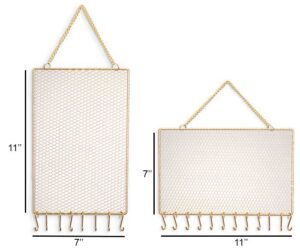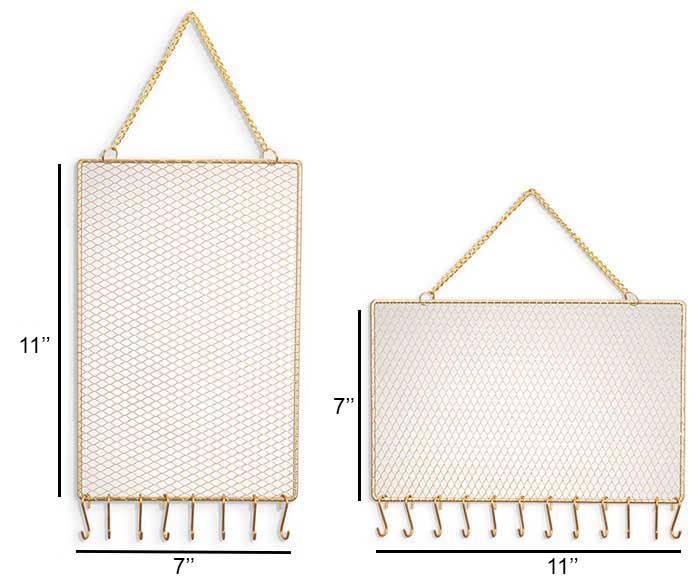 Also discover our wall mount jewelry organizer in the shape of a cloud. We also invite you to browse the wall jewelry organizer collection, as well as all our jewelry holders to find the right storage for each of your jewelry.