Leather jewelry box for men with individual necklaces
Tired of untangling your necklaces? This jewelry boxes necklaces in PU leather that has 16 fully individual storage. This jewelry box has a leather finish with trendy stitching. The interior is fully lined with ultra soft velvet to avoid scratching your jewelry. Especially if you have necklaces with precious stones or fine chains that are fragile!
Inside you simply have 16 individual compartments to store your pendants! This will prevent them from getting tangled up. You can also store bracelets if you wish. This model has a smooth zip closure which is very convenient to open and close the box easily. This jewelry boxes necklaces will be perfect if you don't want to use a jewelry holder or if you want to carry a lot of necklaces!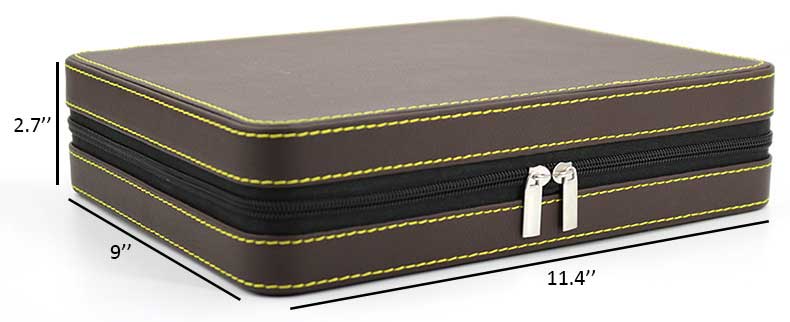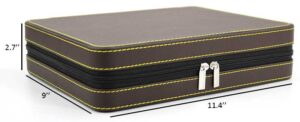 If you like this model of jewelry box for necklaces but you want to store signet rings, do not hesitate to consult our jewelry boxes for rings only. And if you prefer a different style of jewelry box, discover our men's jewelry box collection, as well as all our jewelry boxes.