Leather jewelry box for girl with bow tie
This jewelry boxes for girls is simple and functional. It will be perfect if you don't have much jewelry or if you want to offer an original gift! This model will suit those who need a small jewelry storage to organize their collection. You can also offer it for a first communion in order to store for example the offered jewels which will be thus sheltered and protected!
You can easily store your creoles or stud earrings on the socks. The two individual necklace compartments will allow you to efficiently store your pendants without them getting tangled. The large storage space will allow you to put your necklaces, bracelets or watches. With its bow tie and its two girly colors, this girl's jewelry box is elegant and original.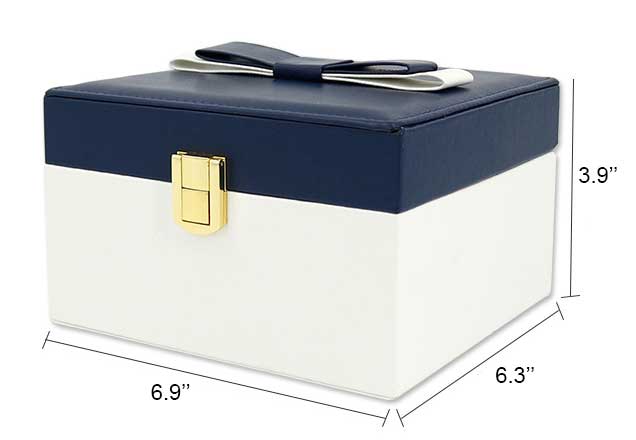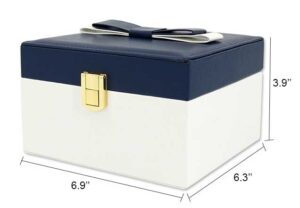 Do you have a lot of jewelry? The girl's jewelry box with drawers has plenty of storage space! If you are still hesitating, don't hesitate to take a look at the girl jewelry box collection or at all the jewelry boxes.