Leather jewelry box for kids with owl print
The jewelry box kid will appeal to all young children who are owl fans! It has a PU leather finish and a small mirror.
The jewelry box is available with different prints: A colorful owl, a blue owl, a red owl on a branch or a couple of owls with hearts!
Inside you will find a mirror and several compartments to store your most beautiful treasures.
This box will be the perfect gift for all little girls who like princesses want to take care of their jewelry collections!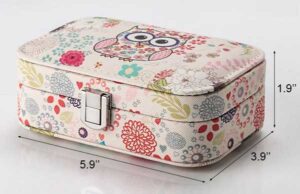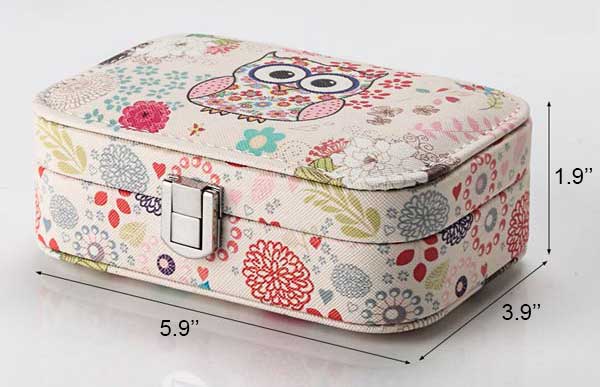 In the same style, discover our leather fox jewelry box. Feel free to take a look at our entire collection of children's jewelry boxes, as well as all our jewelry boxes to find the right style and storage for your jewelry collection!