Leather jewelry box for bracelets
Looking for a functional and minimalist storage ? The jewelry box for bracelets in PU leather should please you with its original shape of a small suitcase! The jewelry box has a leather finish with stitching. The interior is entirely covered with ultra soft velvet that will protect your most beautiful bracelets from scratches. This is not negligible if you have jewelry with very fragile stones!
Inside you will find 15 pockets to store your bracelets and even rings. On the top you will find a small pocket with an elastic band allowing you to store small jewelry. This jewelry box in the form of a small guitar case gives it all its originality. It has a fluid zip closure which is very practical to open and close it easily.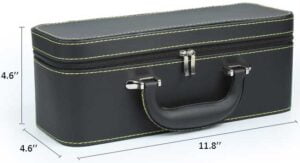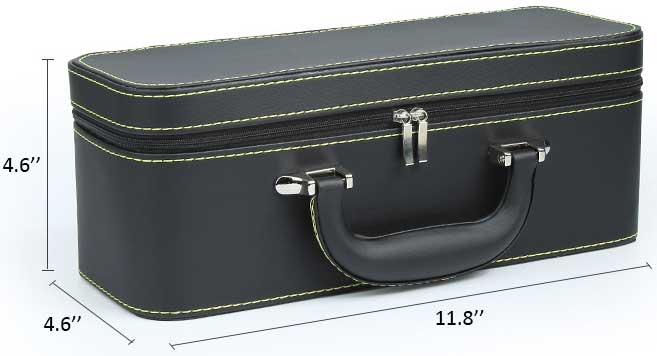 If you want other styles of jewelry storage, feel free to visit the collection mens jewelry box. We also invite you to browse through our jewelry boxes to discover the different models.