Beautiful leather jewelry box with heart shaped mirror
Looking for storage for your jewelry collection? Our girls lockable jewelry box is made of cracked leather which gives it a touch of originality. Look no further, we have the jewelry box you need. This box is finished in cracked leatherette, has a velvet interior and its heart-shaped mirror gives it a very girly touch that we love.
You will find 4 hooks to easily store your necklaces, 5 removable panels with 4 holes each to store 20 earrings or 10 pairs and 11 places for your favorite rings. Not to mention the 12 small compartments very practical for small fragile jewelry. There is also a compartment long enough to put your bracelets or necklaces. The main tray is removable and underneath there are 6 large compartments for your watches or costume jewelry. Our girls lockable jewelry box is closed with a steel lock and a key.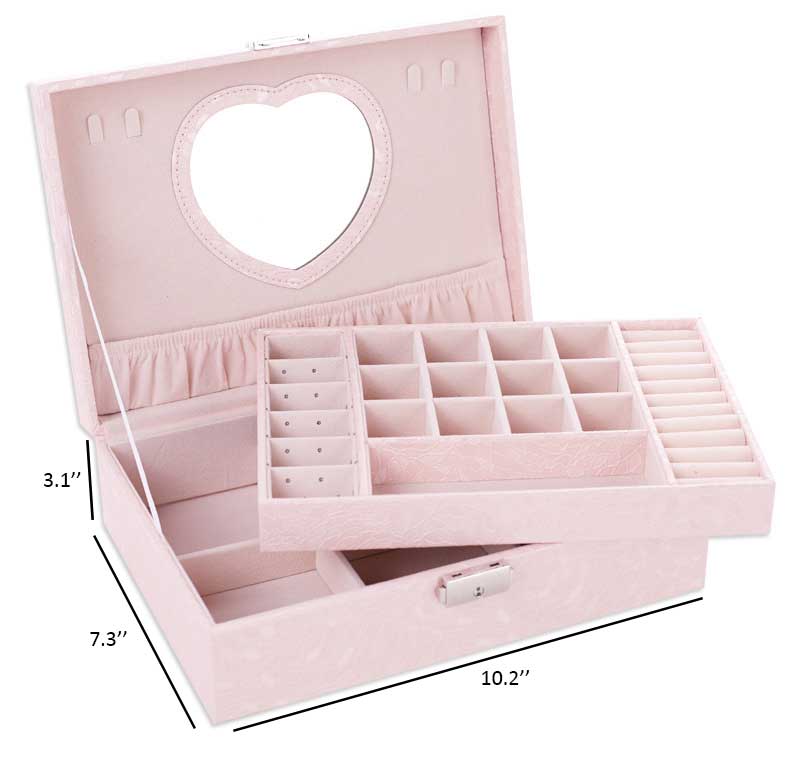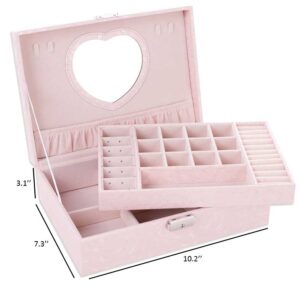 To stay in the very girly theme, the cute girl jewelry boxes should also please you! Or don't hesitate to have a look at our collection of girls jewelry boxes, as well as all our jewelry boxes to find your happiness.