Design earrings holder in gold metal and wooden base
This earring holder stand has a hexagonal shape made of golden metal. Its large size will allow you to store your necklaces, rings and especially your earrings! It has a very original and modern style but which makes it functional. Indeed, its different shapes will allow you to store many earrings in each hole but also in the grooves.
Its structure is made of golden metal and the support is made of wood, which allows it to be very stable and to welcome your favorite jewels safely. This model will please all those who have a large collection of earrings and want to have easy access to them.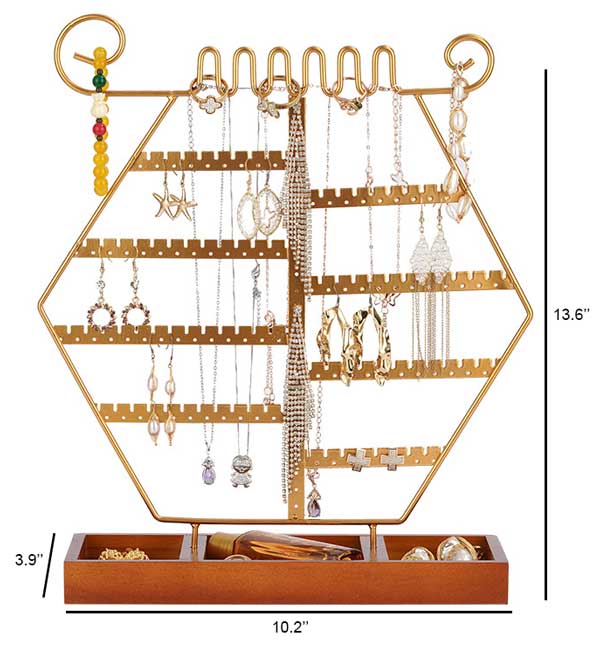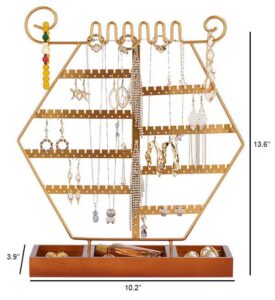 For an even more complete model, choose our black jewelry holder with its earrings, bracelets and necklaces storage! Feel free to browse through all our earring holders and jewelry holders to find the right model.