PU leather organizer tray for rings and earrings
Perfect for storing in a drawer, this earring and ring organizer is dressed in faux leather and comes in different sizes to fit your collection of rings and earrings. Its rollers will perfectly hold your most beautiful treasures and the quality PU leather coating will prevent your jewels from scratching or clashing!
Available in white or black, or both for the largest model, this jewelry organizer will perfectly match your interior decoration! Don't hesitate to play on the contrasts to make your most beautiful silver rings stand out in this luxurious screen. Depending on the number of rings and earrings you have, this storage model is available in different sizes to suit most people.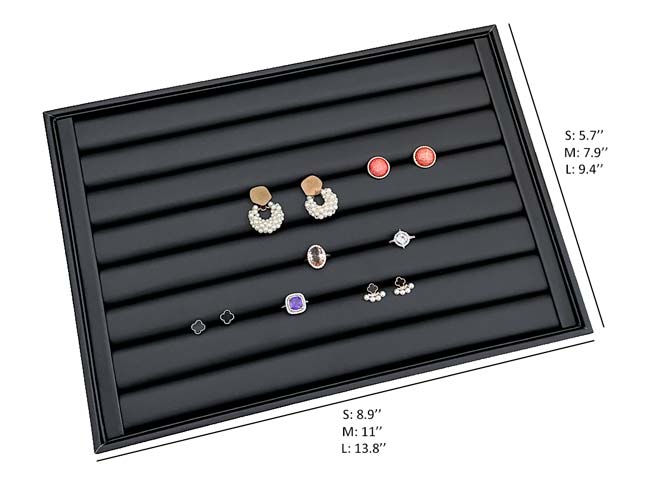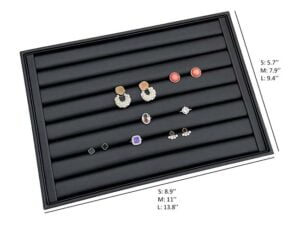 If you like this style of storage, then our Jewelry box ring organizer should appeal to you too! Feel free to browse through our other ring organizers as well as all our jewelry organizers in the dedicated collection.