Leather jewelry box crocodile effect for your jewelry sets
Looking for a storage box with originality? Choose our crocodile jewelry box, available in 4 colors to store your jewelry. On the first tray of the storage box are 10 slots for your rings or earrings and two compartments for your bracelets or necklaces. Underneath you will find two compartments each containing a removable panel with 11 holes to store your favorite earrings.
The removable drawer at the bottom will allow you to store your small jewelry such as bracelets or rings. Not to mention the handy mirror to help you choose your most beautiful jewelry sets.
This type of jewelry box design will allow you to easily store and organize your jewelry collections!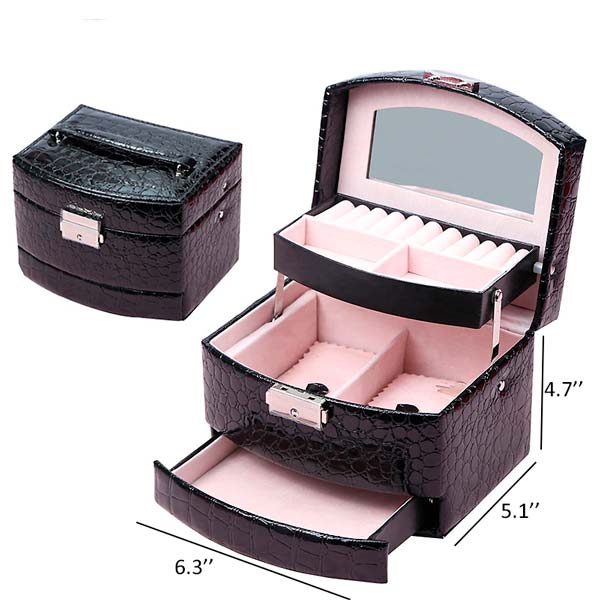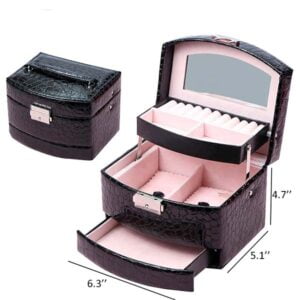 If you prefer a small, elegant case, then our Designer Jewelry Case is sure to please! We also have several versions of modern jewelry boxes, as well as a wide variety of jewelry boxes for every taste.