Small wooden musical jewelry box for women
You wish to offer a beautiful ballerina musical jewelry box? This wooden box has a pretty ballerina who will swivel to the melodies of Ravel's Bolero, Swan Lake or Beethoven's Letter to Elise. You will have the choice between four colors: white, blue, pink or pink-purple, but you will not be able to choose the melody of the box (it is implemented randomly).
Its soft velvet interior will protect your most beautiful ornaments. It has several compartments for your rings, necklaces or bracelets. This model of musical jewelry box for women will be a very nice gift that will allow you to store your jewelry collection while enjoying a sweet melody!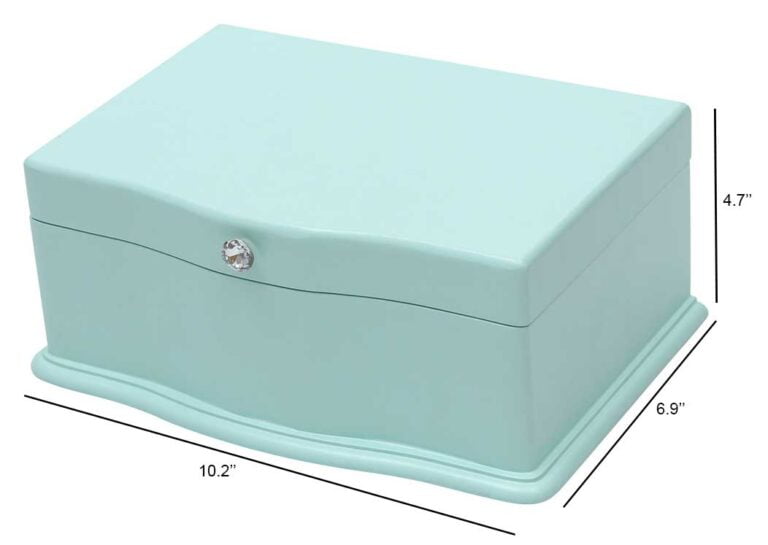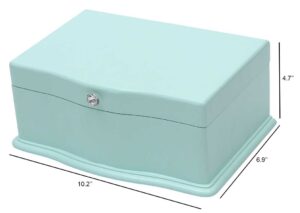 If you want a smaller model, choose our musical jewelry box in lacquered wood. We also invite you to browse through our ballerina jewelry box collection if you prefer a model with a dancer, as well as all our jewelry boxes.